Tasty doesn't take a lot of time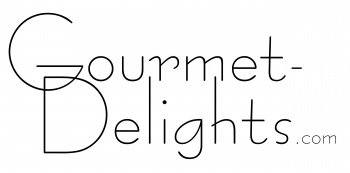 Orders received by 5PM EDT often ship the same day!
You get your order FAST!
USA Orders over $50 always receive FREE SHIPPING!
Please click on any product image to get some of our favorite uses and recipes for each product.
---
Tasty Does Not Take a Lot of Time
You can add that extra WOW to any dish without any additional effort!
None of us have infinite time but we all want to have a tasty meal. Something delicious, but not the same each and every time. We want our guests, and ourselves, to say "WOW that's good!" and "how did you do that?" without spending all day cooking.
Take the simple salad or greens. Make a vinaigrette (3 parts oil to 1 part vinegar; some people like 2:1 so play around yourself). You need oil and vinegar, some diced shallot and garlic, a pinch of salt, and bit of pepper. No matter which oil or vinegar you choose, the preparation time is the same.
It is easy, and fun, to play with your oil and vinegar choices. One day use a spicy Tuscan Extra Virgin Olive Oil like the Organic DOP Mannucci-Droandi, and another day try the fruity Olivar de la Luna Organic Extra Virgin Olive Oil from Spain. They are very different in flavor profiles and thus you, and your guests, will experience two completely different salads, just by making this one simple change. Go a little further and instead of using Extra Virgin Olive Oils try Hazelnut, Walnut, or Almond Oils. A friend of mine surprised me the other day, she put a few tablespoons of the J. Leblanc Hazelnut Oil on a bed of arugula. This was our entire salad course. WOW!!! It doesn't get much easier, or dare I say tastier, than that! I added a small pinch of Fleur de Sel Sea Salt for a bit of salty flavor!
Start small and expand. Grab the Mannucci-Droandi DOP Organic Extra Virgin Olive Oil for your spicy Italian, the Olivar de la Luna Extra Virgin Olive Oil for your fruity Spanish, the O Meyer Lemon for a citrus olive oil, and the J. Leblanc Hazelnut Oil for your nut oil. Now add the O Champagne Vinegar, the Honey Apple Sparkling Cider Vinegar, the Ginger Rice Vinegar, and the 50 Year Gran Capirete Sherry Vinegar. That's SIXTEEN different salad dressings you can make by mixing & matching. And we haven't even exhausted all the oil and vinegar possibilities at Gourmet-Delights.com.
Play around with different salts (Truffle, Black Cyprus Flake, Hawaiian Red Alaea, Fleur de Sel, and Salish Smoked) or different peppercorns (Green, Long, Pink, Cubeb, Four Pepper Blend) and the possibilities are almost endless (14,560 combinations if you have all the oils, vinegars, salts, and peppercorns we sell)!
Want to add additional fun and flavor?? Pop open a jar of Radici Organic Artichokes, Organic Piquillo Peppers, Grilled Fennel, Marcona Almonds, or add some wonderful seafood. It takes maybe 2 minutes to open the jar and put them on your plate. You've added more variety, more flavor, with hardly any effort at all! That's my idea of tasty without additional work!
And finally, have you ever considered a truffle oil vinaigrette? We love this very simple Asparagus with White Truffle Oil Vinaigrette Recipe.
With almost 300,000 possible flavor combinations from the Gourmet Delights pantry, all for just a few minutes of work, you will never get bored having "just a salad".
---
Technique Matters
If you want your dressing to form an emulsion it is important take your bowl, add the vinegar, add any herbs, spices, or flavorings, then SLOWLY drizzle in the oil as you whisk vigorously. The oil MUST BE LAST to get it to emulsify.
Note that higher acid dressings need mustard to emulsify.
Some people like putting all the ingredients into a sealed jar, and then shaking. This does work, but you'll need to shake it every time you use it as it will not emulsify.
---