Michel Cluizel Chocolate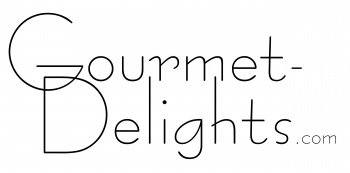 Orders received by 5PM EDT often ship the same day!
You get your order FAST!
USA Orders over $50 always receive FREE SHIPPING!
Please click on any product image to get some of our favorite uses and recipes for each product.
"To arouse pleasure, chocolate must delight the palate like no other exquisite sweet." - M. Cluizel
Michel Cluizel has practiced the art of fine chocolate since 1948. His love of fine chocolate, and his commitment to produce the finest chocolate without any compromise, from the bean to the final product, has made Michel Cluizel one of the top chocolatiers of the world.
As one of the world's few fully integrated chocolate manufacturers, Michel Cluizel controls all aspects of chocolate production. His goal is perfection in both flavor and quality, and he achieves it with every single chocolate piece. His blend of traditional chocolate making techniques and great innovation, such as being the first to manufacture chocolate bars using cocoa from single plantations, produces some of the finest chocolates available in the world.
Michel Cluizel requires his chocolate be mixed and conched until the particles of each ingredient are no larger than 18 microns. This results in one of the few chocolates in the world that does not rely on additives (emulsifiers, like soy lecithin) to maintain consistency. Michel Cluizel's chocolates are among the smoothest in the world!
Michel Cluizel has personally visited each of the plantations from which the company's cocoa is sourced. They work throughout the year with the growers, ensuring that only the highest quality cacao, grown free of pesticides, is used. In addition, Michel Cluizel uses only pure cane sugar (instead of corn syrup or cheaper beet sugars), pure Bourbon vanilla beans (instead of artificial vanillin), and pure cocoa butter (instead of hydrogenated oils and unhealthy trans-fats). He has also banned soy lecithin and all other emulsifiers. He believes that by using only the best ingredients, and taking extra care and time in the production process, the exceptional flavor and mouthfeel we all love and desire shines through. With one taste, the difference between Michel Cluizel chocolates and all the rest is evident.
Without question, Michel Cluizel is one of the finest chocolatiers the world has ever known, his chocolates are second to none!
How to taste high-end chocolate
Bite a piece of chocolate and crunch it between your teeth - then stop chewing and let it slowly melt. Gently move the chocolate around in your mouth. By doing this you will discover that even the darkest chocolate that you've had before, which you thought was bitter, will not be. The reason is that when you chew chocolate quickly, all the tannins get released at once and the tannins are bitter. But when chocolate is allowed to gently melt in your mouth, the richness, and smooth mouthfeel, of the chocolate is allowed to shine through. You thus get the pure chocolate flavor and experience you expect and demand. Also, as we all know, chocolate triggers dopamine in the brain, which makes us feel good. And that's how we get addicted to real chocolate.
All Michel Cluizel chocolates are made using:
Pure cocoa butter
No added vegetable fat (other than cocoa butter)
No added artificial or natural flavoring
Genuine Bourbon vanilla bean
Sugar
No soy