Rooted Foods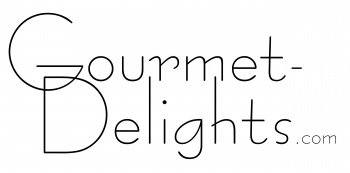 Orders received by 5PM EDT often ship the same day!
You get your order FAST!
USA Orders over $50 always receive FREE SHIPPING!
Please click on any product image to get some of our favorite uses and recipes for each product.
Rooted Foods are authentic, native foods that are created by small, community-based producers. They represent a community, a region and a way of life. By purchasing Rooted Foods we are directly strengthening the social, environmental and economic fiber of the community which produces these authentic foods; foods that are native to the producer's region and are historically part of the regional food culture. Rooted Foods thus encourages healthier, more stable and more self-sufficient local communities and economies worldwide.
Gourmet Delights is proud to carry Rooted Foods in a continuing effort to support small producers worldwide who create fabulous, small scale, regionally unique products.
While taste is our first criteria, if it doesn't taste fantastic nothing else matters, we also love the fact that:
Small producers are the foundation of a local economy and we want to support them so they can continue producing these wonderful foods.
Small producers grow genetically diversified products. Heirloom and Heritage breeds are kept alive and thriving in their native regions.
Small producers are part of their communities and thus are true guardians of the land and environment.
Small communities benefit from an embedded, traditional way of food production. Global food crises can be averted by supporting local producers.
Culturally, these small production, heritage breeds are tied to generations old recipes and traditions that are part of the world's ancestry and need to be preserved for future generations.
The Rooted Foods Seal ensures that the food you purchase is produced by a privately held company that is rooted in its local community and is invested in protecting its local environment. It is a seal of transparency and connects the consumer back to the artisans producing the food with their own hands.