Shun Knives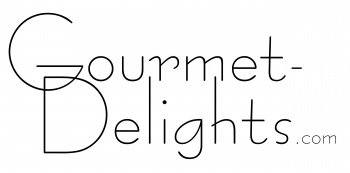 Orders received by 5PM EDT often ship the same day!
You get your order FAST!
USA Orders over $50 always receive FREE SHIPPING!
Please click on any product image to get some of our favorite uses and recipes for each product.
We apologize, but additional coupons and discounts do not apply to Shun Knives.
---
Shun [pronounced "Shoon" (rhymes with moon)], knife technology:
Overview
Incredibly sharp edges and unmatched aesthetics set Shun knives apart from every other kitchen knife on the market today. In the great tradition of Seki City, Japan's sword and knifemaking center, every knife is handmade by highly skilled specialists and requires at least 100 handcrafted steps to complete. Every day, the legacy of ancient sword smiths serves as inspiration to the artisans in the Kai factories. Kai's 100-year-old tradition of blade-making excellence, combined with the newest technology and the most advanced materials, makes every Shun knife a functional work of art.
Clad Construction
Many Shun cutlery lines are characterized by the beautiful Damascus on the blades. Shun's Damascus is formed by layering different types of metal alloys together, then forging them into a single piece. The process—and the different characteristics of the layered metals—create the rippling patterns in you see on the blade. The number of layers can vary; many Shun knives, for example, have 32 layers of metal on each side of a VG-MAX core. As Shun artisans grind each Damascus-clad blade from its thickest point at the spine to its razor-sharp cutting edge, they reveal the patterns. To bring them out even more, they bead blast or acid-etch each blade. When acid etched, the layered metals react to the solution in different ways. For example, carbon steel darkens, while nickel silver remains bright. Damascus protects and supports the extremely hard cutting core and enhances stain resistance.
The Cutting Edge
Because of the hard, premium steel from which Shun cutlery is made, the blades can be thinner, lighter, and sharper. A thinner edge cuts more easily by putting less stress on the edge—so fewer strokes do the job. Thinner edges are easier to control as well, making cutting smoother and, once again, relieving stress on the edge. Shun's handcrafted Japanese knives are sharpened to a precise 16° angle on each side of the blade (for double-beveled blades, this means a comprehensive angle of 32°). For comparison's sake, European-style blades are generally sharpened to 20-22° each side for a comprehensive cutting angle of 40-44°. Due to the premium-quality steel we use for the cutting core of our blades, Shun's incredibly sharp edge will nevertheless last an incredibly long time before resharpening is needed. Experience shows that with Shun you get extremely sharp edges that last an extremely long time.
VG-MAX "Super Steel"
VG-MAX—is the latest in the VG line of "super steels," steels that have gained recognition throughout the kitchen knife industry as some of the finest cutlery steels available. It builds on the highly successful VG10 and is proprietary to Shun. VG-MAX includes additional carbon to improve strength and durability. It has more chromium for wear and corrosion resistance. More cobalt enhances strength. Increased tungsten enables the steel to be very fine-grained—so the edge can be extremely fine and sharp. Molybdenum improves corrosion resistance and strength. Vanadium improves impact resistance and enables the steel to form vanadium carbides, which enhance cutting performance. Shun hardens the VG-MAX in its knives to 60-61 on the Rockwell Hardness Scale, a standard measure of material hardness.
Shun steel is hard so blades an be made thinner, lighter, and sharper.
Handle Materials
PakkaWood is a premium handle material made of genuine hardwood impregnated with resin. The resin makes it moisture resistant, strong, and durable. PakkaWood is intended for use in high-end products that see constant and hard use, especially those used in wet environments. This, of course, makes it ideal for kitchen cutlery handles. Sanding and buffing brings PakkaWood to a beautiful gloss finish. As with natural wood, no two pieces of PakkaWood® are exactly alike. Many Shun handles are made of PakkaWood. It offers our customers all the advantages of wood, including a beautiful look and feel, but since it's easy care and highly water resistant, virtually none of the disadvantages of untreated wood.
Kasumi Method
Kasumi is a traditional Japanese style of knifemaking in which an extremely hard core of high-carbon steel is clad—that is, sheathed or covered—with exterior layers of another steel or steels. The somewhat "softer" or more ductile exterior cladding protects the inner cutting core. In Japanese, kasumi means "mist" and it is so called because the exterior steel can have a beautiful misty appearance when compared to the harder cutting core. Kasumi construction provides an ultimate mix of properties: an extremely sharp edge and ease of sharpening. This clad construction is similar to how samurai swords are traditionally made. Many Shun knives are layered steel or Damascus kasumi knives.
A hard steel core is clad with a "softer" steel or steels to support it
Kasumi combines two or more types of steel to take advantage of the key characteristics of each of them
This method is similar to how samurai swords are traditionally made