About Us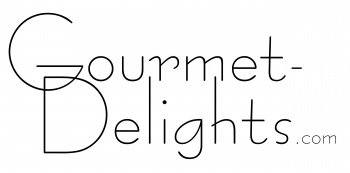 Orders received by 5PM EDT often ship the same day!
You get your order FAST!
USA Orders over $50 always receive FREE SHIPPING!
Please click on any product image to get some of our favorite uses and recipes for each product.
Gourmet Delights provides the highest quality products, directly from our kitchen to yours. Every single delicious item has been tested by us first and is only offered to you when we add it to our own tables.
Our passion for food began back in the 1980s. Some of us are professional chefs. The rest of us are accomplished home cooks like yourself. We love great food and believe great meals begin with the best ingredients possible. All the products here are essentials in our kitchens, and we hope will become essentials in yours.
Home cooks need not fear: these ingredients are not only for professional chefs; high-quality seafood, Italian truffles, jellies and a variety of spices and extra virgin olive oils can be used by any cook to make an otherwise familiar dish for a family dinner or dinner party, something a bit more exotic. You do not need to change your recipes or cooking techniques, simply add these ingredients to your recipes and your guests will definitely taste the difference.
We believe that the best ingredients do not need to be the most expensive, only the tastiest. We strive to bring you the lowest possible delivered cost, and fastest delivery time, on every single item.
Exceptional foods at realistic prices.