Where you shop does matter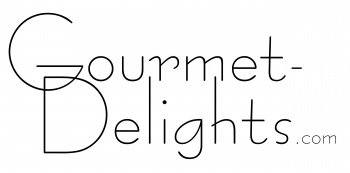 Orders received by 5PM EDT often ship the same day!
You get your order FAST!
USA Orders over $50 always receive FREE SHIPPING!
Please click on any product image to get some of our favorite uses and recipes for each product.
---
Vodka Infused Cherry Tomatoes with Dipping Salts
This is an easy, and fun, party appetizer. The vodka gives the tomatoes a subtle flavor but they do not absorb enough of the vodka to become hot and alcoholic. You can, of course, serve cocktails alongside these tomatoes if you so desire.
The perfect presentation is to place the marinated cherry tomatoes in a martini glass on the table. Then line up the salts in separate small bowls in front of the martini glass with some toothpicks elegantly placed alongside.
Definitely be creative with your salt choices! You want to bring different flavors (Truffle, Fennel, Smoked, etc.), different colors (red, black, grey, white, pink, etc.), and different textures (pyramid flakes, coarse chunks, fine powders, etc.) to provide a tasty, texturally fun, and visually appealing table presentation.
Ingredients:
2 cups Cherry Tomatoes
2 cups vodka
a pinch of sugar
a variety of gourmet dipping salts
Take a paring knife, a toothpick, or a sharp skewer and gently pierce the skins of the tomatoes at the bottom.
Place the tomatoes, vodka, and a pinch of sugar into a sealed Tupperware container. Gently toss. The tomatoes must be fully immersed in the vodka, if they are not you should add more vodka to the container.
Now put the sealed Tupperware container into the refrigerator for 24 hours so the tomatoes can marinate.
When you are ready to serve, strain the tomatoes and place them into the martini glass. You can reserve the vodka for other drinks such as Bloody Marys.
Tell your guests to take a toothpick, stab a tomato, dip it into the salt of their choice, and pop the salted marinated tomato into their mouths.