Have you checked your oil lately?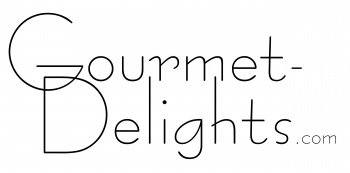 Orders received by 5PM EDT often ship the same day!
You get your order FAST!
USA Orders over $50 always receive FREE SHIPPING!
Please click on any product image to get some of our favorite uses and recipes for each product.
---
Have you checked your oil lately?
Oils are delicate. Extra Virgin Olive Oils, Truffle Oils and Nut Oils are all adversely affected by heat, light, air, and time (i.e. old is bad). First you need to know your source. Many supermarkets treat oils like they do sugar, flour, and other non-perishables. Cases of oils are transported in non-temperature controlled trucks, they sit on docks out in the sun, are stored in hot warehouses, and finally put on the shelves, subject to light and heat. They buy huge quantities at a time so the oils can sit around a long time before you purchase them. Here at Gourmet-Delights.com we directly source all our oils, in small lots [buying no more in one order than we can sell in 4 weeks time] and then store them in our wine cooler (55F) before we ship them to you. We know the difference between REALLY FRESH oils and oils that are not treated properly. One of our favorite local chefs said "I thought I was getting great oils at the co-op and Whole Foods but then I tried yours and realized that not only do you have the quality, but your storage and care makes a huge difference".
Once you get the oils home they should ideally be stored in a dark place at 55F. If you have a temperature controlled wine cellar, this is a perfect place. OR if you prefer to have them closer at hand while cooking, or do not have a wine cellar, storing them in the refrigerator will work just fine. However, note that extra virgin olive oils may solidify to an extent at refrigerator temperatures, so plan to pull them out of the refrigerator as part of your meal prep work so they have a chance to warm up and become fully liquid again.
ALWAYS smell and taste your oil before using it. If the oil has turned you will get a rancid, oxidized, off-putting experience. And that can ruin your meal. Remember that some oils are made to be spicy, peppery, grassy, and even bitter. This is not a sign of poor quality but rather these characteristics come from the particular olive being used. Just as Pinot Noir grapes are different the Cabernet Sauvignon grapes, and give you different flavors in wine, different olives produce different flavors in extra virgin olive oils.
As Julia Child reminds us time and again, fresh, high-quality ingredients make all the difference!