Is your retailer proud of their saffron?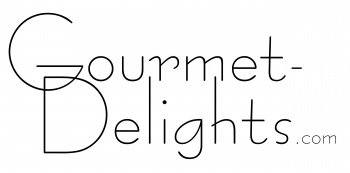 Orders received by 5PM EDT often ship the same day!
You get your order FAST!
USA Orders over $50 always receive FREE SHIPPING!
Please click on any product image to get some of our favorite uses and recipes for each product.
---
Is your retailer proud of their saffron?
Recently, people seem to be bragging that they "found inexpensive saffron". The stories are all similar with a "I only paid $10 for this saffron". And of course here at Gourmet Delights we want you to pay realistic prices. But are you getting your money's worth?
"It is true thrift to use the best ingredients available and to waste nothing." - James Beard
Buying saffron involves knowing the quality of the saffron, not just the price paid. You get more flavor, and guaranteed 100% pure saffron filaments (no powder, no fillers), when you buy certified saffron from a trusted retailer like Gourmet Delights.
Are you aware that there is an worldwide grading system, an independent standard for grading saffron? The ISO (International Organization for Standardization) is not influenced by the producers, importers, distributors, or retailers. It is thus a VERY useful certification because it is not a marketing gimmick, it is a grading system that is monitored worldwide.
They grade saffron as follows:
Class I (UPC/Crocina greater than 190): stigmas only, all red saffron
Class II (UPC/Crocina 150-189): red sigmas connected to the end part of the style which is yellow or white
Class III (UPC/Crocina 100-149): red sigmas connected to the entire style
Class I of course is the best of the best with the highest flavor, color, and aroma. This is the only one we sell at Gourmet Delights, because you deserve only the best, purest, tastiest product available.
Anytime a supplier/retailer does not quote an ISO grade/Class I/UPC greater than 190, we get a little worried. That independent testing, and certification, gives you the confidence that you are buying "the real stuff" and not lesser, or even fake saffron (yes it does exist).
If we were selling the BEST saffron, and we are with a UPC of 282.01!!, then we are PROUD to give you the lab test results. This tells you, our customers, that our saffron is independently tested and graded, and certified to be the best of the best. If other retailers will not list their ISO rating.... what else are they hiding?