Topara Organicahas has made it their mission to cultivate and produce products that represent the rich culinary traditions of Peru while restoring their land and strengthening their local community. The company organically cultivates and processed many indigenous crops including ajis (chile peppers).
Topara is a leader in their community and throughout Peru in organic cultivation. To this day they have the only certified organic nursery in the country. They work closely with neighboring farms to train them in organic agriculture. When the company purchases products from neighboring farmers, they oversee all aspects of the cultivation from seedling to harvest. Topara ensures that all organic certifications are in order.
A Rooted Foods Product.
Try this wonderful Slow Cooked Aji Limo Pork Roast recipe!
---
The original source of the recipe below is located here: Spicy Cocktails to Spiced Chocolate: #SpicyChat is Cooking a 3 Course Dinner with Chilies from @exceptionalfood. We reproduce it on this page in its entirety for your convenience.
Michelada: Aji Limo Spiced Beer Cocktail
Michelada is basically a beer cocktail made with Mexican beer, lime, tomato juice, spices, and sauces. Sort of a spin off on a Bloody Mary which happens to be a good remedy for hangovers too. The reason I chose to make this cocktail was because there is no rigidity to it. You can connote it to suite your palate – spicy, mild, or medium. Experiment with the assortment of spices to see which one you like best. Watch out for the Limo though, it is 'spicy' & will surely kick start your day or evening!!
Aji Limo Organic Paste is a chili grown and used mostly on the northern coast of Peru. Aji limo is spicy (a heat level of 8 on a scale of 10; 60,000 Scoville units) and is primarily used to prepare ceviche and rice dishes. Though in my humble opinion, it pairs fantastically with cocktails too.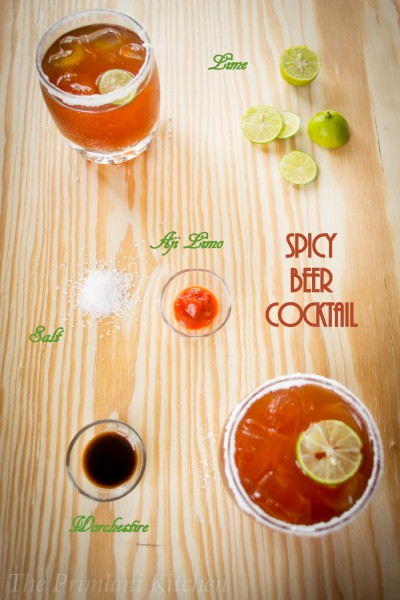 Ingredients:
12 oz Mexican Amber Beer (substitute with an ale of your choice)
1/4 tsp Aji Limo Paste
1/2 tsp black salt (optional)
1 Lime juiced
2 – 3 oz tomato juice
Kosher salt to rim tall cocktail or beer glass
dash of Worcestershire sauce
Ice to serve
Directions:
Dip a cocktail glass with lime juice and kosher salt.
Add lime juice, aji limo paste, black salt, and Worcestershire sauce to taste and stir.
Fill the glass with as much ice as you prefer and pour the beer in. Give a little stir and enjoy!!
You can use all of the above listed ingredients or experiment with a few. That's the beauty of this cocktail. Just pour, mix, and enjoy it with your family and friends.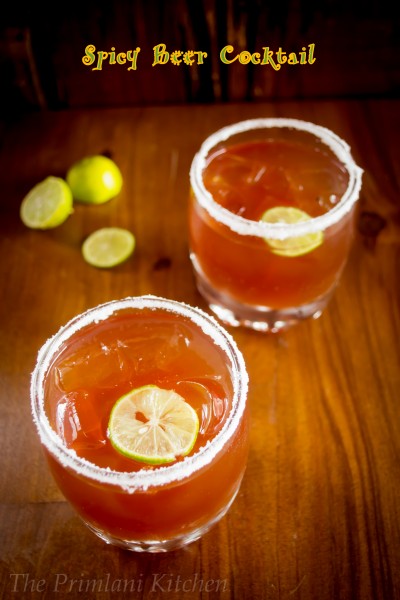 ---
Ingredients: Organic Limo chili, water, citric acid.
No artificial colors or flavors.
Refrigerate after opening.
8 ounce glass jar