Privacy Notice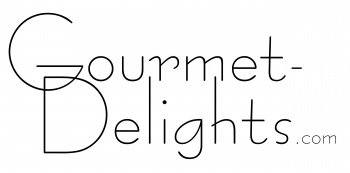 Orders received by 5PM EDT often ship the same day!
You get your order FAST!
USA Orders over $50 always receive FREE SHIPPING!
Please click on any product image to get some of our favorite uses and recipes for each product.
Gourmet Delights, LLC respects your privacy and recognizes your need for appropriate protection and management of the contact information (e.g. name, phone number, email address, mailing address, etc.) you share with us. We only want to communicate with you if you want to hear from us. This Privacy Notice informs you what information we may collect from you, how we may use such information, and how you can opt out of our use of the information. By using Gourmet-Delights.com and/or sharing your contact information with us, you are accepting the practices described in this Privacy Notice.
COLLECTING INFORMATION ABOUT YOU
When you make a purchase, subscribe to our newsletter, register on our website, or participate in contests, sweepstakes or promotions, we ask you to provide certain contact information about yourself (e.g. name, shipping and billing addresses, telephone number, email address, credit card information and other information). We may also keep a record of your order history.
It is your own personal choice whether you want to provide us this information. Please realize that by not providing the requested information, you may not be able to place orders, or access certain services, special offers and content on Gourmet-Delights.com. Please understand that even if you have opted-out of our marketing communications and newsletter, we may still need to contact you regarding any questions, comments or updates on your recent orders, contest entries, etc. We reserve the right to contact you via phone, email or US Mail to address the aforementioned issues.
As a general rule Gourmet-Delights.com is designed so you can visit anonymously (i.e. you do not need to tell us who you are or reveal any contact information about yourself). Web based tools (e.g. Google Analytics et al.) may track your IP address when you visit Gourmet-Delights.com. This data allows us to anonymously analyze data regarding site usage, trends, and preferences. Unless you voluntarily give us information about yourself, individuals remain anonymous.
USING INFORMATION ABOUT YOU
We do not share or sell your contact information. Internally we may use the information you provide to use for things like:
confirming and tracking an order you have placed with us;
analyzing site preferences, use, and trends;
sending you information on new products, services, and offers; and
We take all reasonable steps to use your contact information only for the purpose we collected it and for the purpose authorized by you. We strive to maintain your current contact preferences and your contact information complete, accurate and up to date.
We may combine information you give us online with information with information that is publicly available. It is our intent to use this combined information to increase the enjoyment and efficiency of your shopping visit to Gourmet-Delights.com, to share with you information about our products, specials, offers and events, and for other promotional purposes we feel may be of interest to you.
We have arrangements with "Service Providers" who process credit cards, provide shipping services, etc. These Service Providers receive information from Gourmet-Delights.com and our employees so that they may perform these services.
We comply with all legally served court orders and subpoenas. In addition, when we have any reasonable reason to believe disclosing your contact information will prevent injury to you, Gourmet Delights, LLC or others, we will do so.
OPTING OUT OF MARKETING EMAILS
Each email we send has a specific dedicated link which you may click to remove your email address from all future email updates. We only want to send emails to you if you want to hear from us. Please allow up to 14 days for us to update any requests to remove you from our emailing list or to update your information.
COOKIES
Your web browser or other electronic device allows you to receive a "cookie" when you visit Gourmet-Delights.com. Emails we send to you may also use cookies. A cookie is intended to enhance your browsing experience. Cookies may also allow us to track visits and clicks, process your order, pre-populate web form fields, etc.
SECURITY
Our security procedures (physical, electronic and procedural) are in place to protect your privacy and confidentiality, and secure the information you share with us. We use SSL encryption during the ordering process to safeguard your credit card information and do not store your credit card information in any database accessible to Gourmet Delights, LLC employees.
However, new technologies are always on the horizon and our attempts to protect your data are only as good as the protection tools available to us. As a result there is no guarantee the information you provide to us is 100% secure. You therefore provide your information to us at your own risk.
Please consider the following precautions:
Never give anyone your computer password.
Choose computer passwords carefully; avoid simple words and phrases, avoid using your phone numbers and birth dates, avoid information easily accessed and directly associated with you.
Log off any accounts before you step away from your computer.
Close your web browser before you step away from your computer.
PROTECTING MINORS
Gourmet-Delights.com is a general audience website. If you are under the age of 18, you are forbidden from registering with us. We also will not send emails to anyone who informs us they are under the age of 18 and require those under 18 years of age to "opt-out" using the provided dedicated unsubscribe link in our email communications. Gourmet-Delights.com does sell products for children, but it sells them to adults, who can purchase with a credit card or other permitted payment method. If you are under 18, you may use Gourmet-Delights.com only with involvement of a parent or guardian. Gourmet Delights, LLC reserves the right to refuse service, terminate accounts, remove or edit content, or cancel orders in their sole discretion.
LINKS TO THIRD PARTY SITES
Our website provides links to other businesses and associated/affiliated companies. It is not our responsibility to examine or evaluate these other websites. We are not responsible for their content or offerings, and are not responsible or liable for the actions of these businesses, individuals or any other third parties. It is your responsibility to review their conditions and terms of use, and their privacy statements.